PP/PE Laundry/Route Bags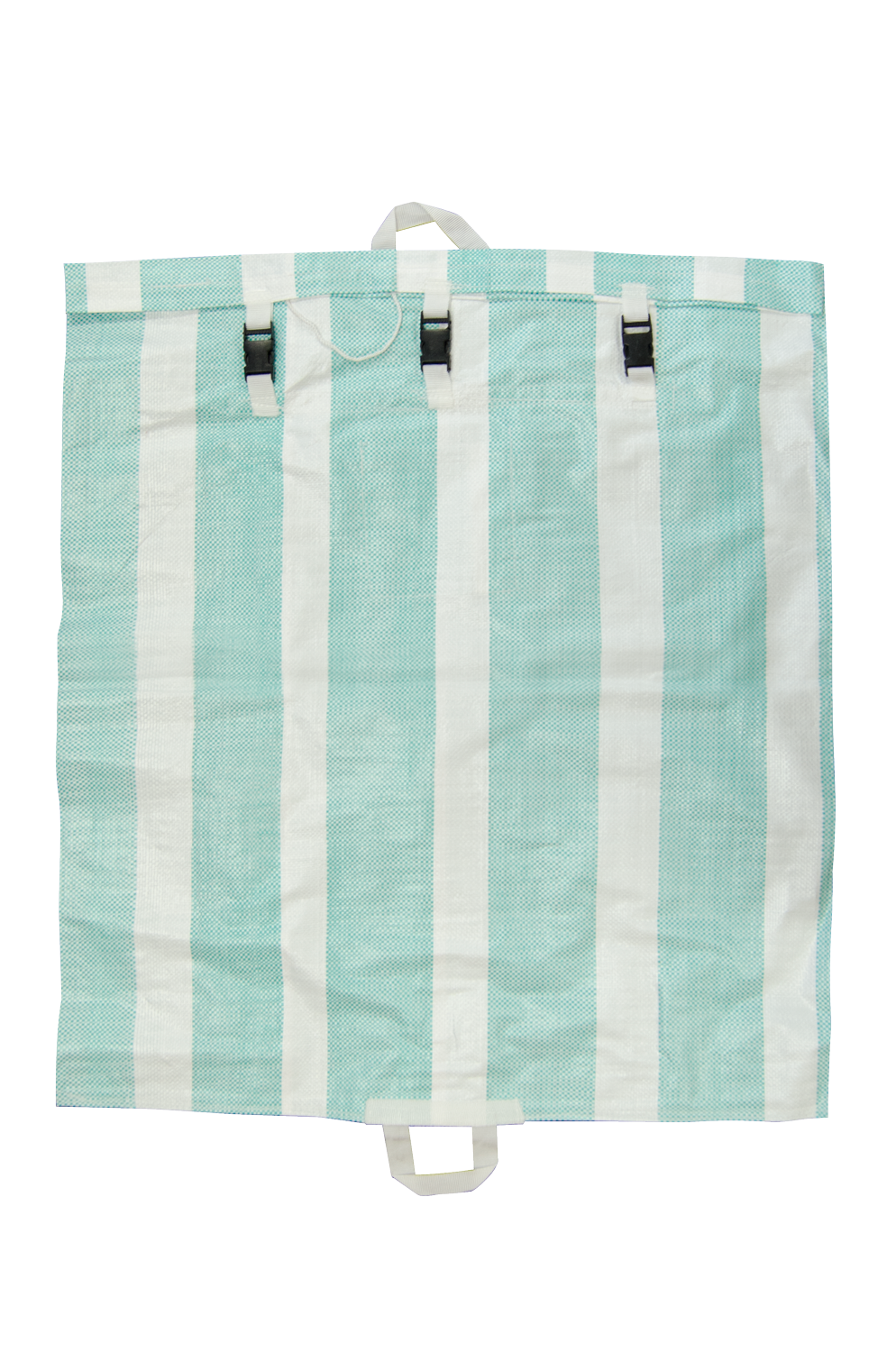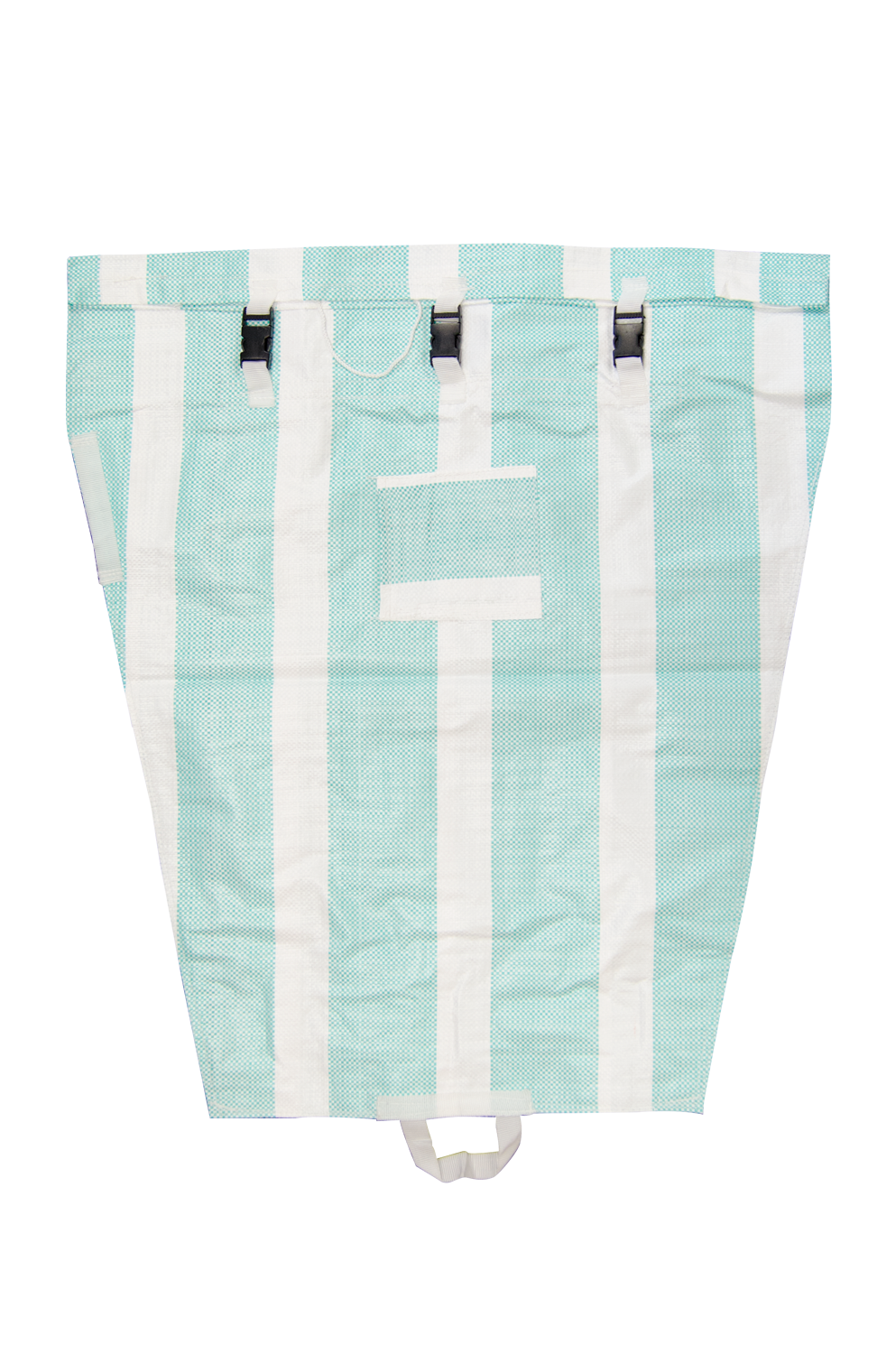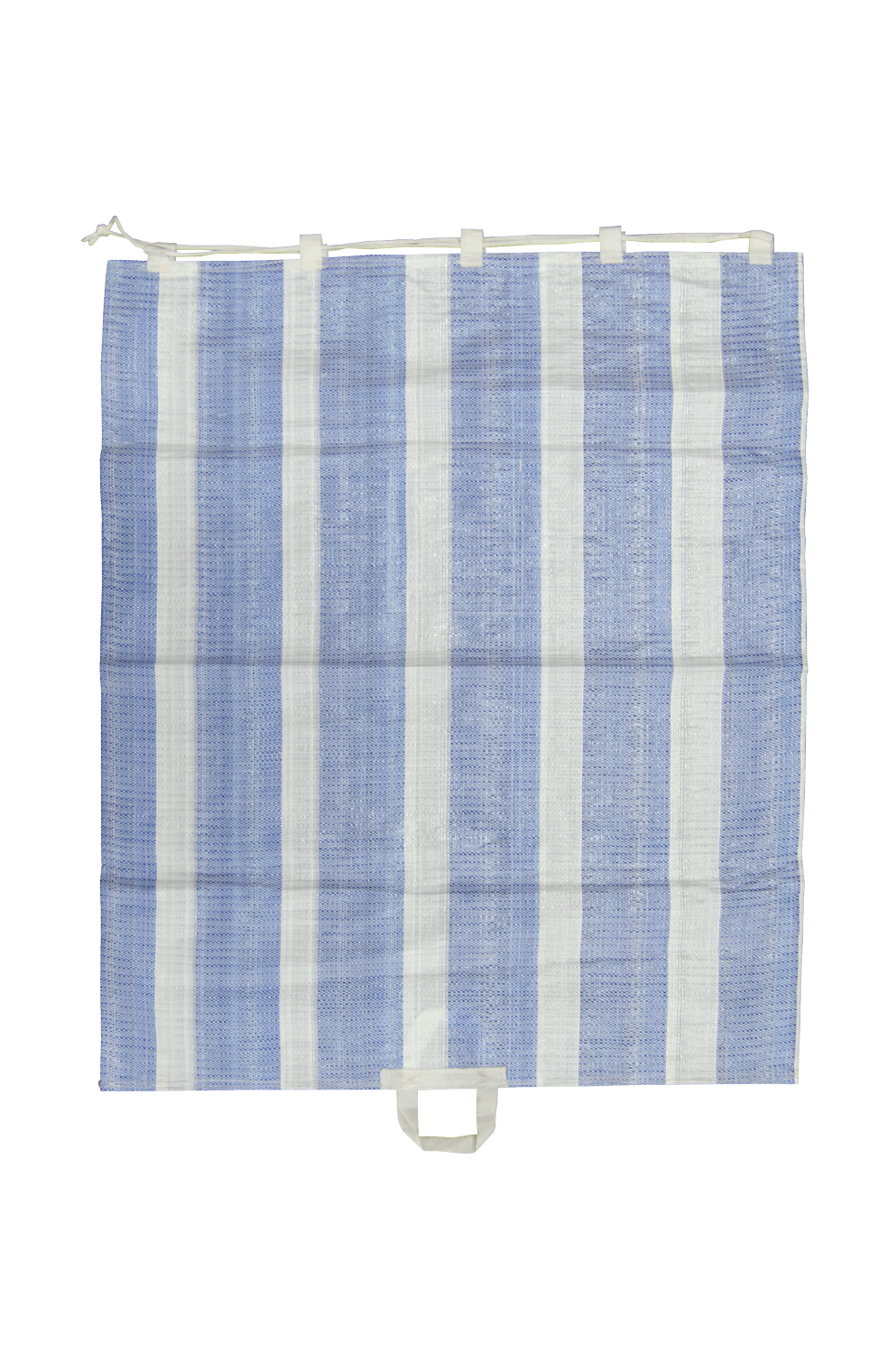 LBA3G LBA3VG LBA10EB
Green/White PP/PE LB w/3 Clip Closure Green/White PP/PE Funnel/Tapered LB w/3 Clip Closure Blue/White PP/PE LB w/Loops
Reinforced Conveyor Loop Reinforced Conveyor Loop Reinforced Conveyor Loop Inside & Out
Handling Loops on Both Ends Handling Loops on Both Ends
Available: Green/White, Blue/White Available: Green/White, Blue/White Available: Green/White,Blue/White,
Yellow/White & Black/White

---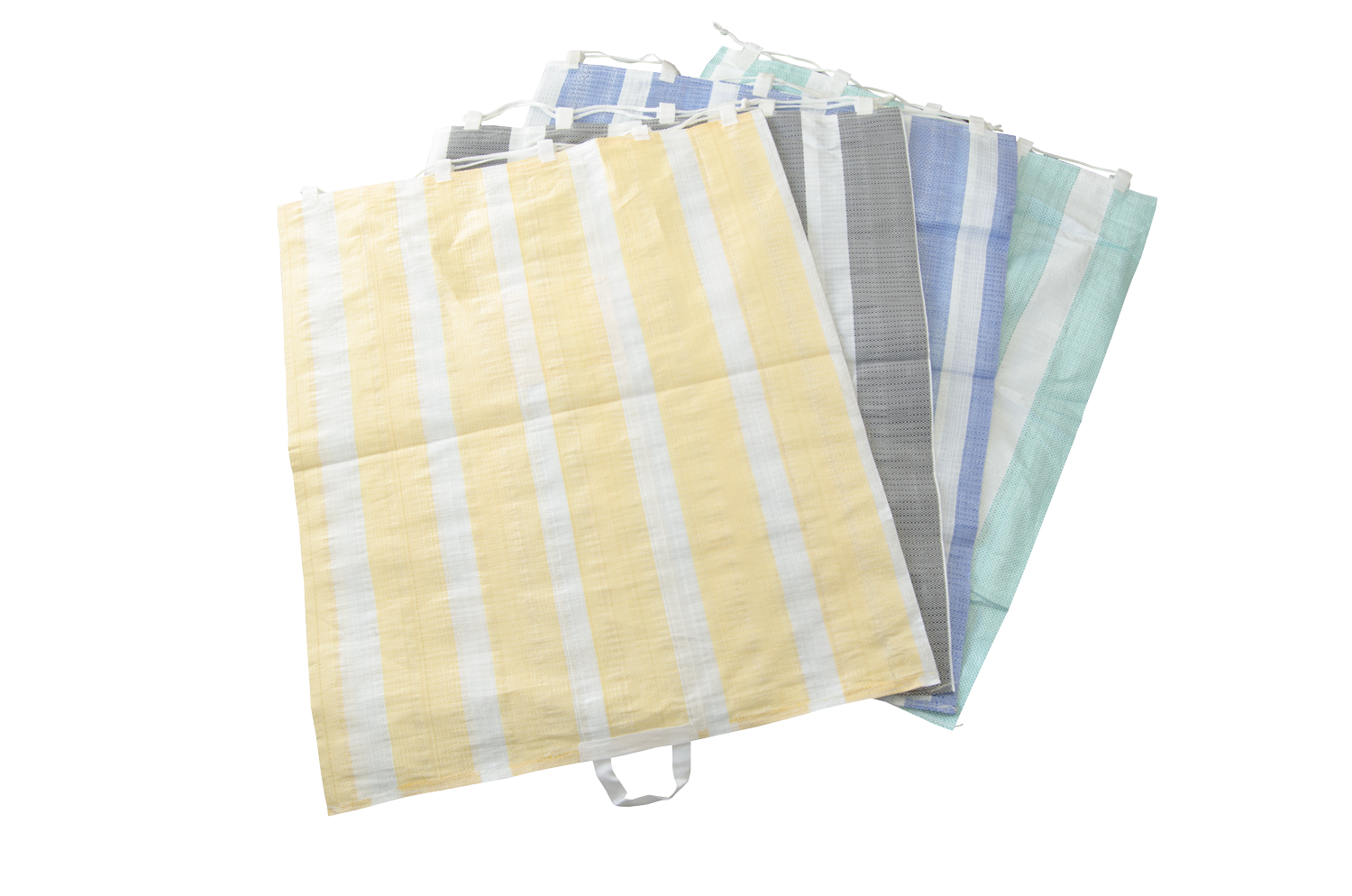 ---
Our PP/PE Laundry Bag, whether full size or tapered, will reduce your overall laundry bag cost by eliminating unnecessary bag maintenance, the high cost of string replacement and full laundering, while offering a competitively priced laundry bag with proven extended life expectancy. The bags are made of durable 50% polypropylene/50% polyethylene with many convenient sizes. You'll find these bags useful enough to handle any task!
Benefits
Offered in full size (28"x39") and tapered/funnel (28"39"x15") shape to reduce handling weight.
Breathable fabric prevents mildew!
Easy 3 clip closures eliminate rope replacement cost.
Highest quality premium 50% polypropylene/50% polyethylene.
Double stitching -- added seam strength and conveyor loop strength reduces repairs and bag replacement.
Improved appearance with several vibrant colors to choose from.
Energy savings--cold wash cycle, tumble dry to clean bags.
Stock Items
LBA10E - Green/White Stripe PP/PE Laundry Bag w/Eye Loops
LBA10EB - Blue/White Stripe PP/PE Laundry Bag w/Eye Loops
LBA10EK - Black/White Stripe PP/PE Laundry Bag w/Eye Loops
LBA10EY - Yellow/White Stripe PP/PE Laundry Bag w/Eye Loops
LBA3G - Green/White Stripe PP/PE Laundry Bag w/3 Clip Closure
LBA3VG - Green/White Stripe PP/PE Funnel/Tapered Laundry Bag w/3 Clip Closure
LBA3B - Blue/White Stripe PP/PE Laundry Bag w/3 Clip Closure