Polyester Laundry/Route Bags
LB222R LB222AP LB226V
Premium White 30"x40" Laundry Bag Premium White 30"x40" Laundry Bag Premium 30"x40"x15" Tapered/Funnel
Inside & Out Loop Heavy Weight Inside & Out Loop Laundry Bag
Available: White,Brown,Yellow,Red,Green,Navy,Black Double Fabric on Bottom Inside & Out Loop Eyelet Holes for Easy Re-Stringing Available: White,Navy

---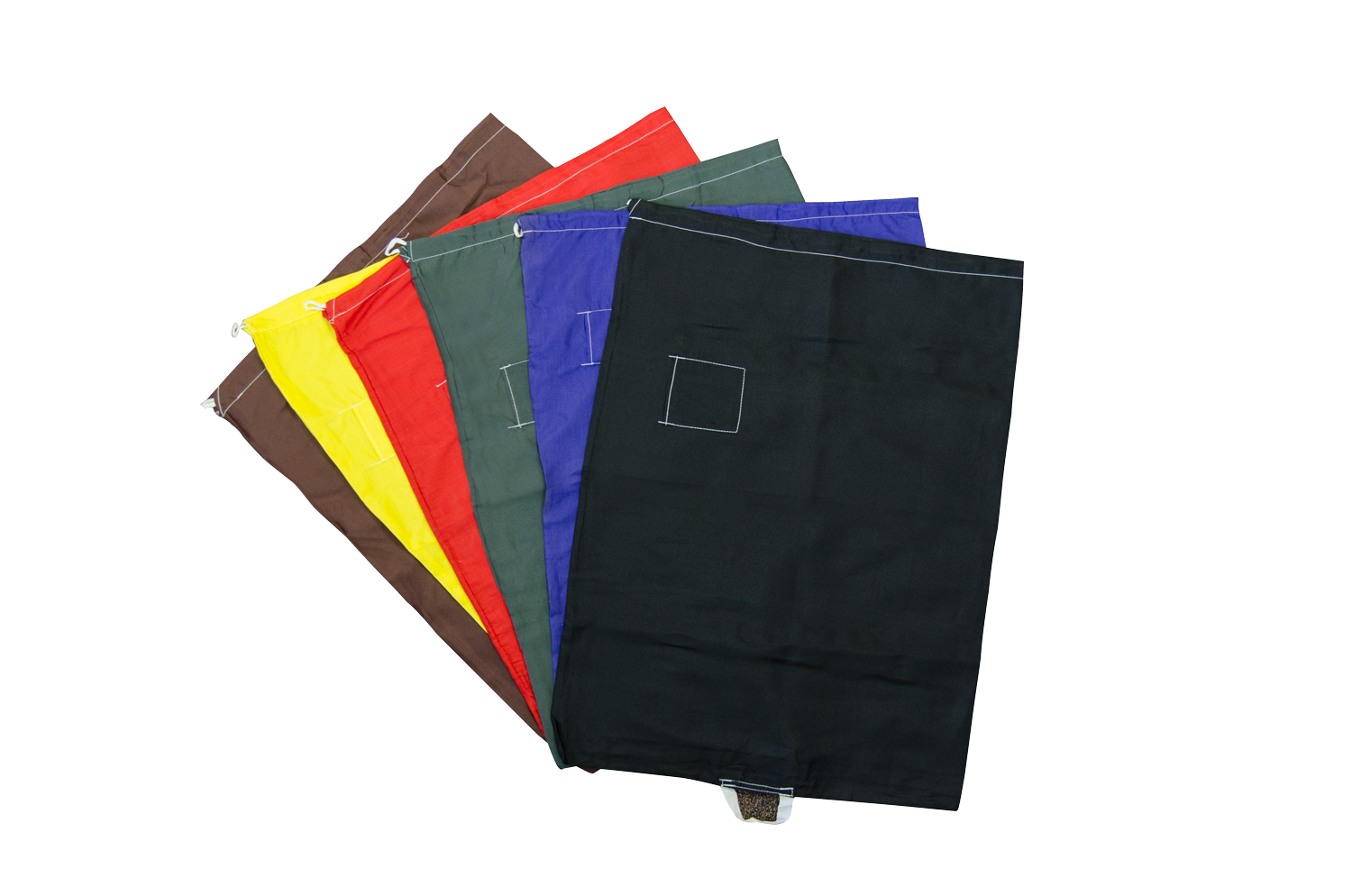 ---
Our Premium Laundry Bag will reduce your overall laundry bag cost by eliminating unnecessary bag maintenance, while offering a competitively priced laundry bag with proven extended life expectancy. The bags are made of durable 80% polyester/20% synthetic blend with reinforced conveyor loops. You'll find these bags useful enough to handle any task!
Benefits
Offered in full size (30"x40") and tapered/funnel (30"x40"x15") shape to reduce handling weight.
Highest quality premium 80% polyester/20% synthetic blends -- less shrinkage and longer bag life.
Double stitching -- added seam strength and conveyor loop strength reduces repairs and bag replacement.

Totally reversible bag with conveyor loops on the inside and out.
Colors to chose from Brown,Yellow,Red,Green,Navy & Black.
Stock Items
LB224T - Premium White Laundry Bag w/Webbing Cord
LB222AP - Premium Heavy Duty Laundry Bag w/Eyelet Holes

LB222R - Premium White Laundry Bag
LB222RN- Premium Brown Laundry Bag
LB222RY - Premium Yellow Laundry Bag
LB222RR - Premium Red Laundry Bag
LB222RG - Premium Green Laundry Bag
LB222RB - Premium Navy Laundry Bag
LB222RK - Premium Black Laundry Bag
LB226V - Premium White Funnel/Tapered Laundry Bag
LB226VB - Premium Navy Funnel/Tapered Laundry Bag